Here are some of the best and memorable character portrayals of old Sri Lankan Teledramas.
Surasena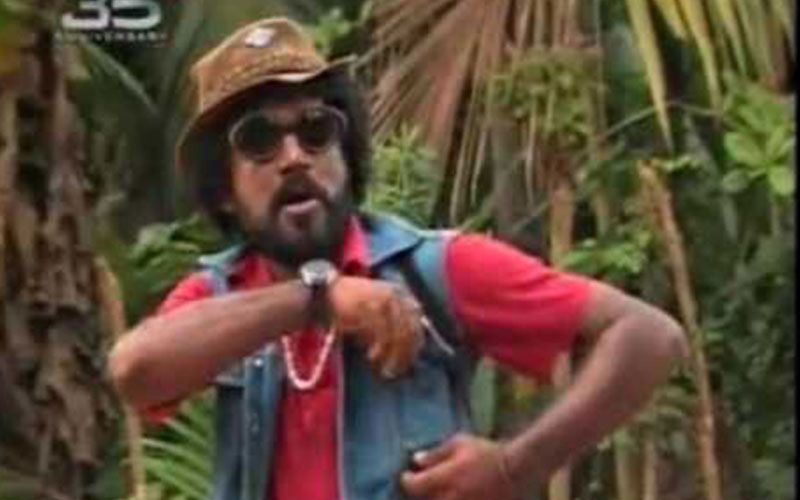 Sriyantha Mendis played the role of Surasena who was ready to search for Patt Pat Gala Samthin. Popular in the teledrama 'Palingu Manike', this character is a symbolic figure of the advent of the open economy. Although there are several other special characters in this teledrama, Surasena was the fan favourite. 
Chapa
The 'Rathu Rosa' teledrama was a super hit. The most beloved character in that teledrama was Chapa. There is no gender difference in the love for that character. In those days there were even chapa gowns and chapa haircuts. The character was brought to life by Vandana Liyanarachchi. This teledrama also had a famous theme music.
Ping Pong
'Thattu gewal' was a different type of a tele drama that represented the golden age of Swarnavahini. There are different types of people. The icon is Ping Pong. Rajitha Hiran is the real owner of the character. The way he talked and the actions he gave raised the character. According to many, Rajitha Hiran's best performance is Ping Pong.
Ahinsa 
Ahinsa is the character of Yashoda Wimaladharma in Nalan Mendis' Satpuravasio. Although Yashoda is now known as Deeptha's Yashodara Akka, a generation of Fans know her as Ahinsa. This Ahinsa finally becomes a ubiquitous name after "Ahinsa Oya" as the punch line of an ad.
Muthumina
Mr. Muthumina Jyotishaya remembers that he always said that something real was happening in due time and finally lost his temper. Jayalal Rohana played this role. Another of his super characters was the role of a Grama Sevaka in Sandagalatenna.
Olu
Manjula Kumari is so in tune with this character that the character became so famous that people still use the name "Olu" instead of the actresses real name.  There is no other teledrama that has made Manjula so popular.
Premachandra
There is nothing wrong with saying that we had the best experience with one of the world's most popular TV series genres, Sitcom Tele. Even there it was Premachandra's jokes that carried the story forward. Premachandra was brought to life by the late Vijaya Nandasiri.